Meet the Ombudsman
Sharon H. Pratchler, K.C. is Saskatchewan's Ombudsman and Public Interest Disclosure Commissioner.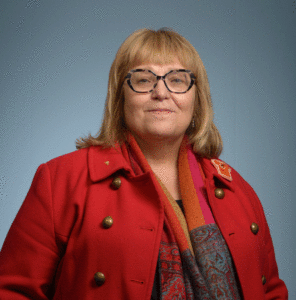 Ms. Pratchler holds a Bachelor of Commerce and LL. B from the University of Saskatchewan. She received her designation as Counsel learned in the Law in 2005. She is a member of the Law Society of Saskatchewan since 1993. She is a member of the Canadian Bar Association, serving as Chair 2015-2016 preceded by successive terms on the executive, including Treasurer. She has also served on the Board of Directors, National Branch, 2015-2016, including Chair, Integration Team, and the Re Think Governance Project. She received the RCMP, Commanding Officer's Commendation, "F" Division in 2001 and the Teamwork Award from Regina Police Service in 2003.
Ms. Pratchler has had many professional highlights throughout her career, after starting out in private practice she spent most of her career as a lawyer in public service. She has served in the positions of Senior Crown Counsel, Constitutional Law Branch, a secondment to the Ministry of Central Services, the Litigation Unit, Civil Law Division, Registrar- Court of King's Bench and Provincial Court and Executive Officer- Court Services, Secondment – Civil Law Branch, Ministry of Justice – Solicitor and Crown Prosecutor, Moose Jaw and Regina Prosecutions Unit and Director of Economic Crime, Regina Prosecutions Unit. She has also served in several community leadership roles throughout her career.